Maybe you're due to arrive at the Zaanse Schans, where old Dutch and local "Zaanse" traditions are kept alive. Traditions which go back to the Dutch Golden Age. Here, time seems to stand still. Windmills, wooden houses, canvas weavers, a coopery; everything is old yet feels alive.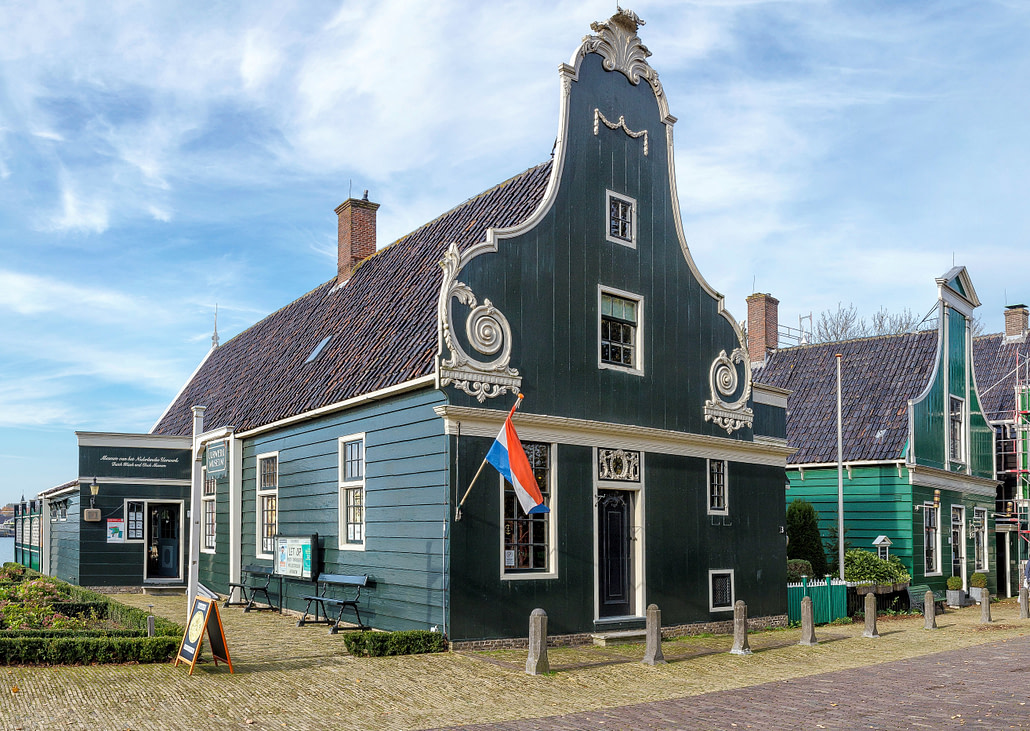 In this place, on the river, a wealthy merchant lived in one of those wooden houses. You can visit its authentic 18th century interior, where we preserve one of the greatest treasures that the Zaan region has ever produced, which is due to the Zaan entrepreneurs' talent for applying new techniques to their own advantage.
links, foto's
Wood sawmills were introduced here at the beginning of the Dutch Golden Age. Thus a booming period began for the Zaan region. Cheaply sawn planks were used to build houses, windmills and ships. These planks were also shipped to Amsterdam where wooden planks were still being sawn by hand.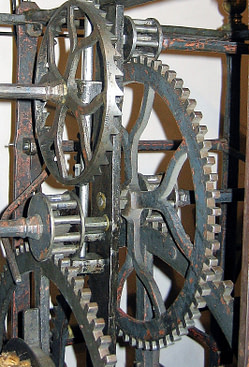 One man – Cornelis Volger – expanded the windmill technique with which he was only too familiar. He started making tower clocks. Following the invention of the pendulum clock, he began manufacturing domestic clocks in nearby Wormerveer. He used a simple and cheap clock movement, which enabled moderately skilled labourers to assemble the clocks. These clocks did just as well as the more expensive ones produced in the city. The Zaan region now had a new, succesful export article: Zaan clocks!
Clocks have been manufactured here for centuries, making the Zaan region world famous. From the earliest to the latest examples, these clocks can be viewed in our old merchant's house. But there is more – we are just as proud of our beautiful Amsterdam clocks with their chimes and animated displays.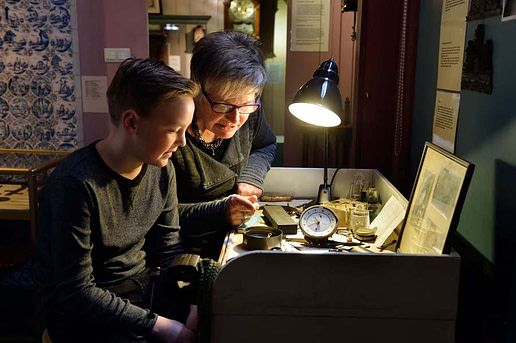 Your Zaanse Schans Card, I amsterdam City Card or Museum Card entitle you to free entrance, so why not stop the clocks and take time out to see our amazing collection!
The Zaanse Schans Card and the Museum Card are for sale at the museum.