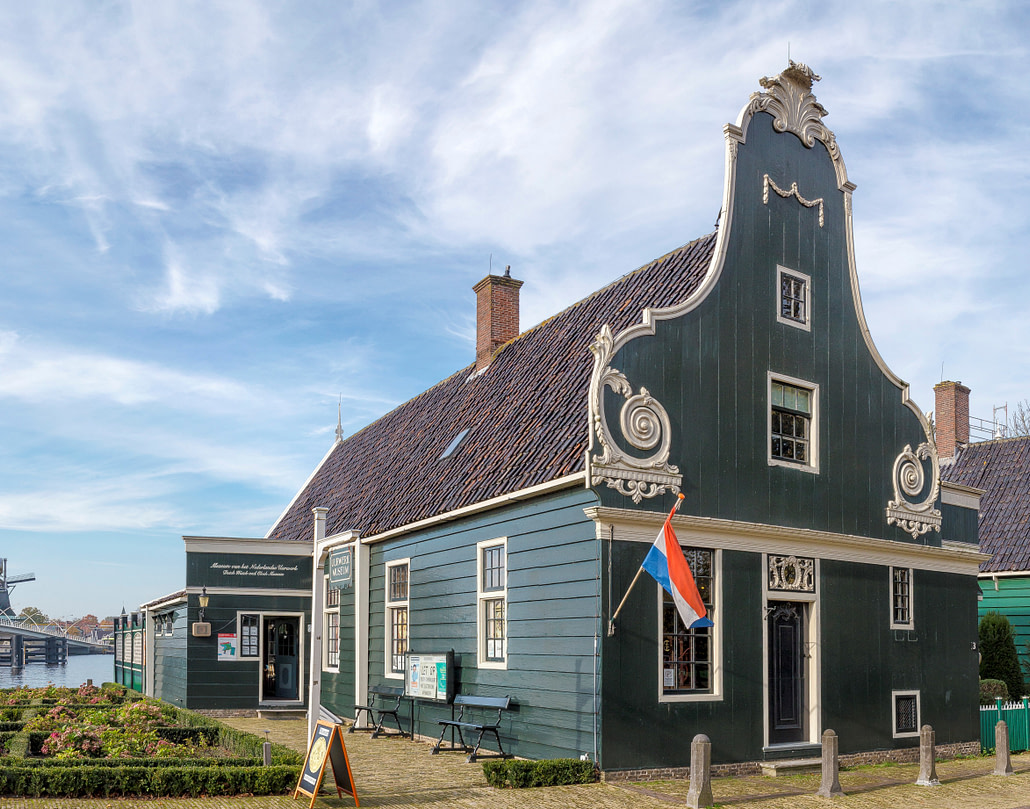 Museum Zaanse Tijd
(Zaan Time Museum)
Museum Zaanse Tijd, as an authentic Zaanse Schans museum, is one of the most interesting attractions in the Zaan region. Here, you can marvel at the iconic Zaan clocks, mechanisms and watches and become acquainted with typical Dutch heritage. If you are interested in clocks, mechanisms and watches or the concept of 'time' and, at the same time, experience Dutch history, you must visit the Museum Zaanse Tijd! 
Step into the Zaanse Golden Age

Our museum lies at the entrance of the most scenic street in the Zaanse Schans. The museum is located in a picturesque seventeenth century living/working building from Assendelft which was carefully rebuilt at the Zaanse Schans in 1976. Enter the historic interior with period rooms taking you back in time. Visit a clockmaker's shop and wander through an antique parlour and a drawing-room, both furnished in old Dutch style. You will see our unique and extensive collection of Zaanse and Dutch clocks in this pleasant setting. You can even wonder at an original tower clock and see its' many wheels turning.
The museum tells the story of Cornelis Michielszoon Volger, the miller's son who, as a clockmaker, was one of the founding fathers to see the Zaanse clock as a successful export product. Further down this page you can get an impression of the remarkable collection we are proud to preserve. 
For children
Would you like to enter into another world and do you want to know how clocks work, then you're at the right place in our museum. You can even see an original turret clock from close up; you can see the toothed wheels and the mechanics driving this enormous tower clock. Discover how the windmills inspired these clocks.
Learn about Zaanse heritage and experience the story behind the most interesting export product of the Dutch Golden Age.
The Zaanse Schans offers much history. Behind the remarkable wooden facades, the narrow windows and the low doors, awaits a world rich in history. The Zaan region with its windmills, clocks and industries, was a major contributor to the Dutch Golden Age. Stroll along the charming streets, visit the museums and imagine that the Zaanse Schans is just as alive today as hundreds of  years ago. Today it remains a place for living and working.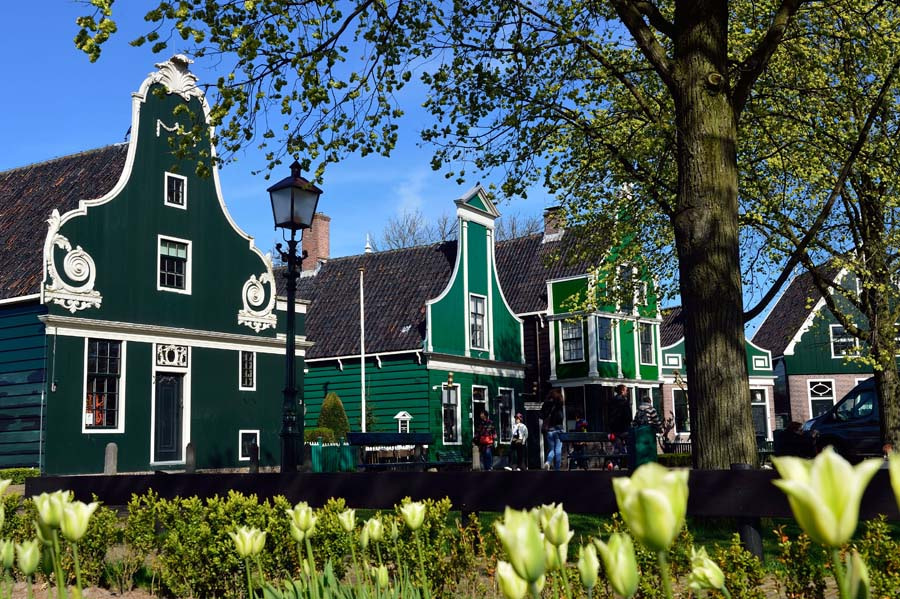 Kalverringdijk 3
Zaanse Schans 
1509 BT Zaandam
075 – 61 797 69
Free entrance with Museumkaart, I Amsterdam City Card and Zaanse Schans Card.